Challenges and benefits of digital marketing for small businesses in 2023? Digital marketing is promoting products or services to people who might be interested in them through online platforms and channels. It can include strategies like search engine optimization (SEO), social media marketing, email marketing, content marketing, video marketing, and more…
Small businesses need to pay more attention to digital marketing in 2023 because the COVID-19 pandemic has sped up the shift to online shopping and consumption. A report by eMarketer says that by 2024, global e-commerce sales will have grown from $4.3 trillion in 2020 to $6.4 trillion. Also, spending on digital advertising is expected to grow by 17.6% and reach $455.3 billion worldwide in 2023.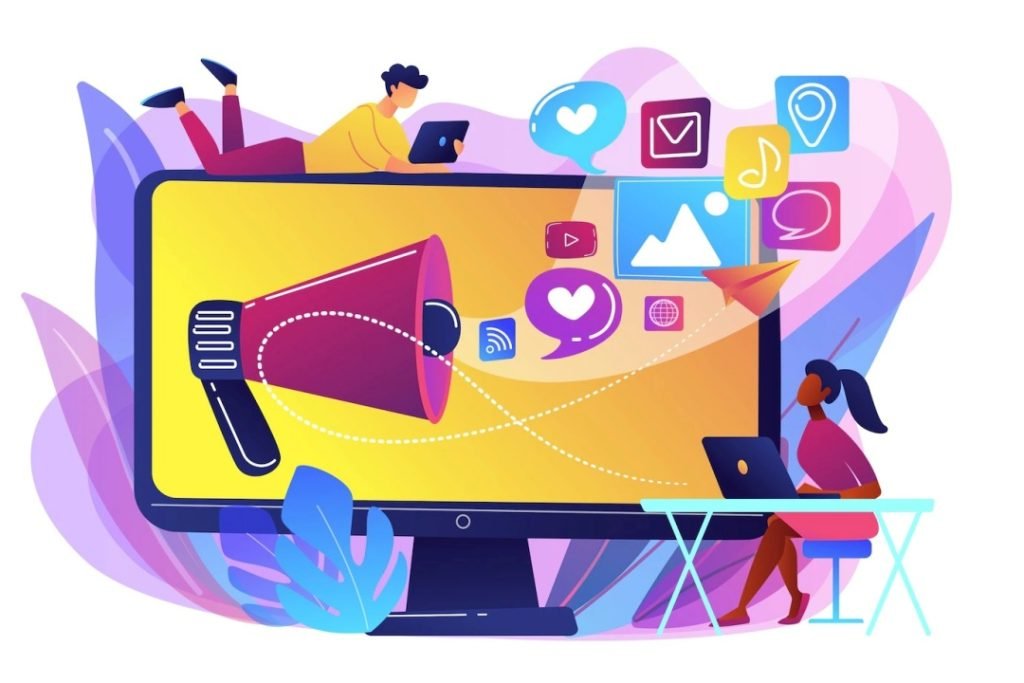 Benefits of Digital Marketing for Small Businesses in 2023
Small businesses can get a lot out of digital marketing, such as:
Digital marketing can be less expensive than traditional marketing methods like print ads, billboards, and TV commercials. Small businesses can reach a large, targeted audience online with free or low-cost tools and platforms.
– Measurability: Digital marketing can help small businesses figure out how well their campaigns are working and how much money they are making back (ROI). Small businesses can track and improve things like website traffic, conversions, leads, sales, and customer satisfaction.
– Flexibility: With digital marketing, small businesses can change and personalize their campaigns based on their goals, budget, and the preferences of their target audience. Small businesses can also try out different methods and formats to see which ones work best.
Engagement: Small businesses can use digital marketing to build relationships and trust with their customers by giving them useful and relevant content, starting conversations, and asking for feedback. Small businesses can also use digital marketing to build a community around their brand that is loyal and interested.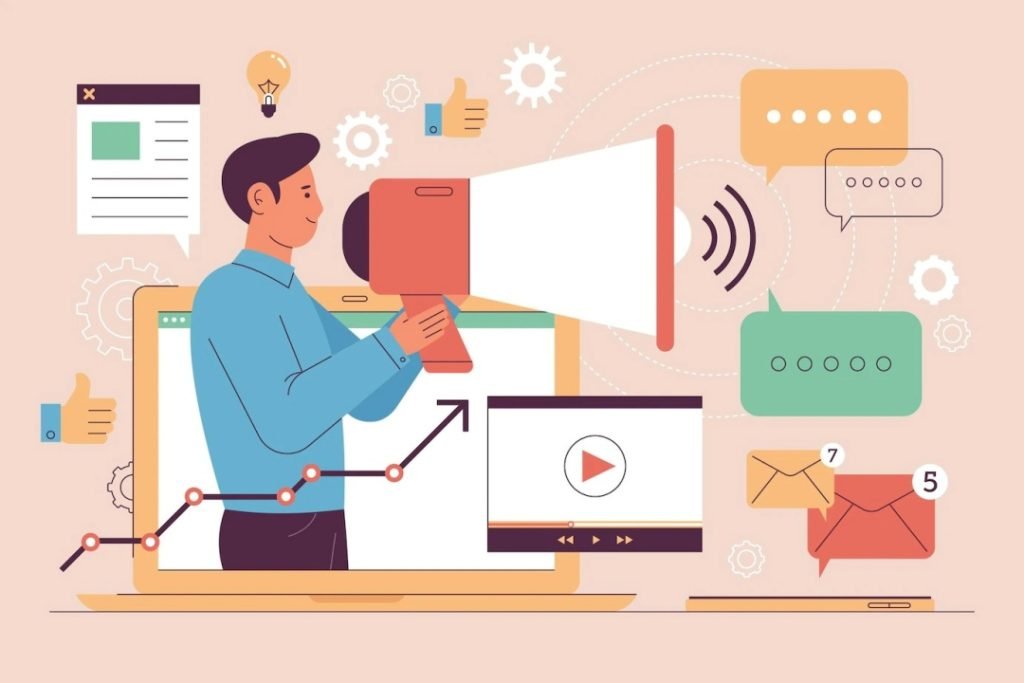 Challenges
Small businesses in 2023 face some problems with digital marketing, such as:
Competition: The online market is crowded and competitive. Small businesses have to compete with larger, more established brands as well as other small businesses in their niche. To stand out from the crowd, small businesses need to make content that is unique and interesting, offer services that add value, and build customer trust and loyalty.
Budget: Digital marketing can be expensive, especially for small businesses that don't have a lot of money to spend. Small businesses need to spend money on tools and platforms like website hosting, domain name registration, email marketing software, tools for managing social media, and so on. They also need to set aside money for paid advertising campaigns like Google Ads, Facebook Ads, etc., which can be expensive and hard to manage.
– Skills: Digital marketing requires a wide range of skills and knowledge, such as web design, copywriting, SEO, analytics, social media management, etc. Small businesses might not have the skills or time to take care of all of these parts of digital marketing on their own. They may need to hire outside agencies or freelancers, which can add to their costs and risks.
Measurement: It can be hard to measure and evaluate digital marketing because there are so many metrics and indicators to keep track of and look at. Small businesses need to set clear and realistic goals and objectives for their digital marketing campaigns and use the right tools and methods to measure their performance and return on investment (ROI). They also have to keep an eye on their campaigns and make changes based on the feedback and data they get.
Solution
Small businesses can overcome these challenges and succeed in digital marketing by setting clear and realistic goals, defining their target audience and value proposition, choosing the right digital marketing channels and tools, making engaging and relevant content, testing and optimizing their campaigns, and tracking and measuring their results.
Small businesses can also get help from experts, like digital marketing agencies or consultants, who can give them advice, support, and solutions for their digital marketing needs.
Small businesses can also learn from the best practices and examples of other small businesses that have grown their brand and business online by using digital marketing.
So, in 2023, digital marketing can be both helpful and hard for small businesses. Digital marketing needs to be done in a strategic and flexible way for small businesses to take advantage of the opportunities and benefits it offers and get past the problems and problems it presents. By doing this, they can increase their online visibility, reach new customers, make more sales, and grow their business in 2023.
How Sagomeko Internet Marketing Services can help
Don't worry if the pros and cons of online marketing for small businesses in 2023 are making you feel overwhelmed. We're here to help you at Sagomeko Internet Marketing Services. We are a team of experienced and passionate digital marketers who can help you plan, run, and measure your digital marketing campaigns. We provide:
– SEO services: We can help you optimize your website and content so that you rank higher in search engines and get more organic traffic.
– PPC services: We can help you make and run effective paid advertising campaigns on Google, Facebook, Instagram, LinkedIn, and more.
– Social media services: We can help you make and share interesting content on social media sites to get more followers, likes, comments, and shares.
– Content marketing services: We can help you make and share valuable content that educates, entertains, and inspires your audience.
– Email marketing services: We can help you build and segment your email list, and design and send newsletters, promotions, and automated emails that increase your open rates, click-through rates, and sales.
We can make our services fit your needs and budget, whether you need a full-service digital marketing agency or just one service to add to what you're already doing. Contact us right away to get a free quote and consultation.